The New Forest Show 2017 has now begun, three days of agricultural fun and entertainment for all the family on 25th, 26th & 27th July 2017 between 8.30am and 6.30pm.
Taking place in Brockenhurst in the heart of the National Park, the New Forest Show offers visitors 30 acres of showground for the whole family to explore. 2017 marks the 97th Show which takes place annually at the end of July and is now rated among the top ten agricultural shows in the country. If you, friends or family are at the Show, please show your support by visiting our stand located in block 25 on Southern Avenue. See below for more information.
The variety of attractions on offer reveals the richness of experiences Hampshire has to offer. What better time to explore the county's rich heritage in Hampshire Libraries' countryside or local studies collections?: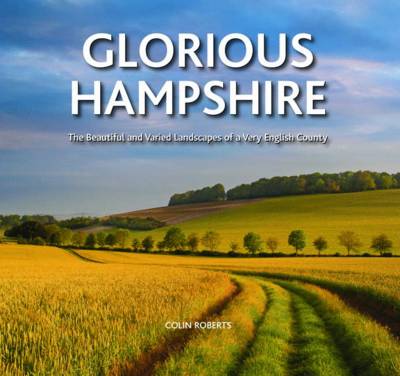 This book celebrates the character and contrast of Hampshire's countryside with a collection of fine art photographs taken in all seasons. The sweeping landscapes of two National Parks – the New Forest and the South Downs – are represented in panoramic style, as are the lush green valleys of the county's renowned chalk streams.
Also you can loan from our extensive magazine collections in branch, or via our online RBdigital magazines service :

Whether you live in the town or countryside, in Country Living you'll find a wealth of ideas for your home and garden, learn about traditional crafts, keep informed of rural issues, enjoy irresistible dishes using seasonal produce and, above all, escape the stress and strain of modern-day life.
The Quintessential English magazine, undoubtedly one of the biggest and instantly recognisable in the UK today. It has a unique core mix of contemporary country-related editorial and top end property advertising. Editorially, the magazine comments on a wide variety of subjects, such as architecture, the arts, gardens and gardening, travel, the countryside, field sports and wildlife. With renowned columnists and superb photography Country Life delivers the very best of British life every week.
See how the 'Must See Top 10 Attractions' listing offers everything from a daring Motorcross Show to a Cake Baking competition to a Magical Fairy Garden Meadow:
Jamie Squibb Freestyle Motocross Display
Jamie Squibb is returning to the Show in 2017 and we can't wait to welcome him back with his exciting motocross stunt display.
Jamie and his team from squibbfreestlye will be entertaining visitors twice each day in the East Ring!
Cattle Milking Demonstrations
Watch live milking demonstrations in the Cattle Section and learn about the milking process from our much loved dairy farmers.
Find out all about the history of the cattle section at the Show.
Bake and Cake
Admire entries into our first ever baking competition where men, women and children are invited to enter their pastries, preserves, cakes and more!
Or if you enjoy baking, why not enter for yourself?
Fun Kitchen Workshops
This new addition to the Show will provide families with the opportunity to learn new skills, explore tastes and cook up some tasty treats.
Six workshops will be taking place each day at 10.30am, 11.30am, 12.30am, 1.30pm, 2.30pm & 3.30pm.
Visit Fun Kitchen at the Show on 7th Avenue to book your space on a workshop at the Show! Available for children aged 5 & over (children under the age of 8 must be accompanied by an adult)
Local Produce Market
Foodies will be in heaven when they visit the Local Produce Market where they will find live cooking demonstrations from top local chefs, lots of fresh local produce to taste and the opportunity to meet producers from across Hampshire.
Don't forget to say hello to Roy with his Sow and piglets!
Family Fun Area
– Enjoy all day entertainment for all the  family in the wonderful area of the  showground dedicated to children.
-Watch a fun packed programme of  entertainment including: circus workshops,  Sing Now Choir and Nasira Belly Dancers.
-Participate in a variety of children's activities  including face painting, colouring walls.
Celebrate 100 Years of Ford Tractors
Join our Old Time Farming Section in celebrating 100 years of the Ford Tractor. See how the tractors have changed over the years and watch them take part in the Grand Parade in the Main Ring every day.
The Stewarts Meadow
Visit The Stewarts Meadow which has been transformed into a Magical Fairy Garden for 2017! Meticulously grown on the showground, the meadow is unique and a wonderful backdrop for photographs!
Heavy Horse Musical Drive
Don't miss this unique opportunity to watch sixteen pairs of heavy horses take part in the World Famous Musical Drive.