This morning the Man Booker Prize longlist was narrowed down to a shortlist of only 6 books!
But what is the Man Booker Prize? The prize is awarded to the best original novel, written in the English language, and published in the UK each year. The first one to be awarded the prize was P.H. Newby for his novel 'Something to Answer For' in 1969.
49 years and 49 books later the 50th Man Booker Prize will be awarded on 16 October this year. We don't envy the judges that have to pick a winner from the ??? great books!
The 6 novels shortlisted are…
Milkman by Anna Burns

In this unnamed city, to be interesting is dangerous. Middle sister, our protagonist, is busy attempting to keep her mother from discovering her maybe-boyfriend and to keep everyone in the dark about her encounter with Milkman. But when first brother-in-law sniffs out her struggle, and rumours start to swell, middle sister becomes 'interesting'. The last thing she ever wanted to be. To be interesting is to be noticed and to be noticed is dangerous.
Washington Black by Esi Edugyan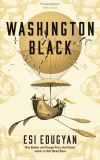 When two English brothers take the helm of a Barbados sugar plantation, nervousness and fear run high. Washington Black – an eleven year-old field slave who has known no other life – is aghast to find himself selected as personal servant to one of these men. His new master is the eccentric Christopher Wilde – naturalist, explorer, scientist, inventor and abolitionist – whose single-minded pursuit of the perfect aerial machine mystifies all around him. Through Wilde, Washington is initiated into a world of wonder: a world where even a boy born in chains may embrace a life of dignity and meaning.
Everything under by Daisy Johnson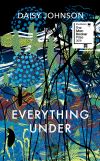 Words are important to Gretel, always have been. As a child, she lived on a canal boat with her mother, and together they invented a language that was just their own. She hasn't seen her mother since the age of sixteen, though – almost a lifetime ago – and those memories have faded. Now she works as a lexicographer, updating dictionary entries, which suits her solitary nature. A phone call from the hospital interrupts Gretel's isolation and throws up questions from long ago. She begins to remember the private vocabulary of her childhood. She remembers other things, too: the wild years spent on the river; the strange, lonely boy who came to stay on the boat one winter; and the creature in the water – a canal thief? – swimming upstream, getting ever closer. In the end there will be nothing for Gretel to do but go back.
The Mars room by Rachel Kushner

Romy Hall is at the start of two consecutive life sentences, plus six years, at Stanville Women's Correctional Facility. Outside is the world from which she has been permanently severed: the San Francisco of her youth, changed almost beyond recognition. The Mars Room strip club where she once gave lap dances for a living. And her seven-year-old son, Jackson, now in the care of Romy's estranged mother. Inside is a new reality to adapt to: thousands of women hustling for the bare essentials needed to survive. These are the deadpan absurdities of institutional living, which Kushner details with humour and precision.
The overstory by Richard Powers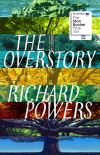 Nine strangers, each in different ways, become summoned by trees, brought together in a last stand to save the continent's few remaining acres of virgin forest. 'The Overstory' unfolds in concentric rings of interlocking fable, ranging from antebellum New York to the late-20th-century Timber Wars of the Pacific Northwest and beyond, revealing a world alongside our own – vast, slow, resourceful, magnificently inventive, and almost invisible to us. This is the story of a handful of people who learn how to see that world, and who are drawn up into its unfolding catastrophe.
The long take by Robin Robertson

Walker is a D-Day veteran with post-traumatic stress disorder; he can't return home to rural Nova Scotia, and looks instead to the city for freedom, anonymity and repair. As he moves from New York to Los Angeles and San Francisco we witness a crucial period of fracture in American history, one that also allowed film noir to flourish. The Dream had gone sour but – as those dark, classic movies made clear – the country needed outsiders to study and dramatise its new anxieties.
Do you agree with the shortlist? Tell us in the comments!