To celebrate LGBT+ History Month and Hampshire Pride, we have put together a special collection celebrating LGBT+ books! The collection can be found at:
Basingstoke Discovery Centre
Gosport Discovery Centre
Eastleigh Library
Fair Oak Library
Fareham Library
Petersfield Library
Ringwood Library
Waterlooville Library
Winchester Discovery Centre
But don't worry if you're unable to get to these libraries – you will still be able to reserve titles from the collection to be collected at your nearest library.
And it seemed to me that Dante's face was a map of the world. A world without any darkness.
Wow, a world without darkness. How beautiful was that?


– Benjamin Alire Sáenz, Aristotle and Dante Discover the Secrets of the Universe
With libraries being community hubs as well as a safe place for everyone, it is wonderful to have the opportunity to launch a book collection, which celebrates diversity, inclusion and equality! There are so many amazing LGBT+ titles around, and we wished we had the space to include every single one, but as there is only so many books we can fit into a collection we've carefully chosen a mixture of both classic and contemporary titles to be featured, a range of titles that touches on a number of different subjects.
Call me by your name
by André Aciman



This is the story of a sudden and powerful romance that blooms between 17-year-old Elio and his father's house guest, Oliver, during a restless summer on the Italian Riviera. What grows from the depths of their souls is a romance of scarcely six weeks' duration, and an experience that marks them for a lifetime.
Try the eBook!
Queer
by William S. Burroughs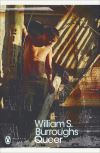 This title is an enigma. It is both an unflinching autobiographical self-portrait and a coruscatingly political novel. Set in Mexico City during the early 50s, the book follows William Lee's hopeless pursuit of desire from bar to bar in the American expatriate scene.
Maurice
by E.M. Forster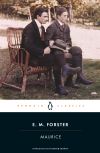 Maurice is born into a privileged way of life, conforming to social conventions, yet he finds himself increasingly attracted to his own sex. Through Clive, a Cambridge friend, and Alec, the gamekeeper, he experiences a sexual awakening.
Orlando
by Virginia Woolf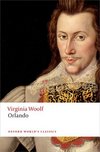 Modelled on her friend Vita Sackville-West's personality, Virginia Woolf tells the story of Orlando, who chooses her own sexual identity as she lives through 3 centuries as both a man and a woman.
Try the eBook!
Try the eAudiobook!
The left hand of darkness
by Ursula K. Le Guin

Two people, until recently strangers, find themselves on a long, tortuous and dangerous journey across the ice. One is an outcast, forced to leave his beloved homeland; the other is fleeing from a different kind of persecution. What they have in common is curiosity, about others and themselves, and an almost unshakeable belief that the world can be a better place.
The only thing that makes life possible is permanent, intolerable uncertainty: not knowing what comes next.


– Ursula K. Le Guin, The Left Hand of Darkness
Aristotle and Dante discover the secrets of the universe
by Benjamin Alire Sáenz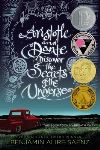 Aristotle is an angry teen with a brother in prison. Dante is a know-it-all who has an unusual way of looking at the world. When they meet at the swimming pool, they seem to have nothing in common. But as the two loners start spending time together, they discover that they share a special kind of friendship – the kind of friendship that changes lives and lasts a lifetime. And it is through their friendship that Ari and Dante will learn the most important truths about themselves – and about the kind of people they want to be.
Simon vs. the Homo Sapiens Agenda
by Becky Albertalli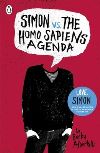 16-year-old and not-so-openly gay Simon Spier prefers to save his drama for the school musical. But when an email falls into the wrong hands, his secret is at risk of being thrust into the spotlight. And worse still, so will the privacy of 'Blue', the pen name of the boy he's been emailing. With messy dynamics emerging in Simon's once tight-knit group of friends, and his email correspondence with Blue growing more flirtatious every day, Simon's life suddenly becomes just a little complicated. Now Simon has to find a way to step out of his comfort zone before he's pushed out – without alienating his friends, compromising himself, or fumbling a shot at happiness with the most confusing, adorable guy he's never met.
Try the eBook!
Giovanni's room
by James Baldwin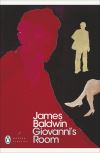 When David meets the sensual Giovanni in a bohemian bar, he is swept into a passionate love affair. But his girlfriend's return to Paris destroys everything. Unable to admit to the truth, David pretends the liaison never happened, while Giovanni's life descends into tragedy.
Rubyfruit jungle
by Rita Mae Brown


Molly Bolt is a young lady with a big character. Beautiful, funny and bright, Molly figures out at a young age that she will have to be tough to stay true to herself in 1950s America. In her dealings with boyfriends and girlfriends, in the rocky relationship with her mother and in her determination to pursue her career, she will fight for her right to happiness.
Try the eBook!
The perks of being a wallflower 
by Stephen Chbosky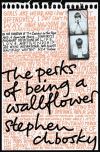 Charlie is a shy and introspective boy, a wallflower always standing on the edge of the action. We learn about him through the letters he writes to someone of an undisclosed name, age and gender.
Try the eBook!
I'm caught between trying to live my life, and trying to run from it.
–

Perks of Being a Wallflower, Stephen Chbosky
The hours 
by Michael Cunningham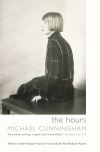 The Hours is the story of Richard, a famous poet whose life has been shadowed by his talented and troubled mother. His friend Clarissa, who strives to achieve a balanced life, also figures prominently in this story set during World War 2.
Try the eBook!
Tipping the velvet 
by Sarah Waters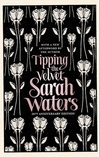 'Tipping the Velvet' is a wonderfully lush, sensous and bawdy novel set in the music halls of the late 19th century. Nan gets to meet her heroine, Kitty, a male impersonator. The two begin a double act, and their affection for each other deepens.
Try the eBook!
The well of loneliness 
by Radclyffe Hall


Based on her own life, 'The Well of Loneliness' tells the story of Sir Philip and Lady Gordon and their daughter. It becomes apparent that she is not like other girls, and falls in love with another woman.
George 
by Alex Gino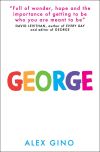 A bright, bold debut about a girl who happens to have been born a boy but refuses to let that stand in the way of her dream, 'George' is a pertinent and poignant middle-grade read for kids of all backgrounds.
The song of Achilles 
by Madeline Miller


This is a breathtakingly original rendering of the Trojan War – a devastating love story and a tale of gods and kings, immortal fame and the human heart.
No man is worth more than another, wherever he is from.
– Song of Achilles, Madeline Miller
Middlesex
by Jeffrey Eugenides


I was born twice: first, as a baby girl, on a remarkably smogless Detroit day of January 1960; and then again, as a teenage boy, in an emergency room near Petoskey, Michigan, in August of l974.So begins the breathtaking story of Calliope Stephanides and her truly unique family secret, born on the slopes of Mount Olympus and passed on through three generations.
A single man 
by Christopher Isherwood


Christopher Isherwood explores the character of a middle-aged Englishman living in California: a professor alienated from his students by differences in age and nationality and from the rest of society by his homosexuality.
Confessions of a mask 
by Yukio Mishima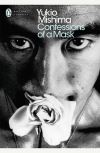 This autobiographical novel, regarded as Mishima's finest book, is the haunting story of a Japanese boy's development towards homosexuality during and after the Second World War.
Little fish 
by Casey Plett



Wendy Reimer is a 30-year-old trans woman in Winnipeg who comes across evidence that her late grandfather – a devout Mennonite farmer – might have been transgender himself. At first she dismisses this revelation, but as she and her friends struggle to cope with the challenges of their increasingly volatile lives – which range from alcoholism, to sex work, to suicide – Wendy is drawn to the lost pieces of her grandfather's life, becoming determined to unravel the mystery of his truth.
Oranges are not the only fruit 
by Jeanette Winterson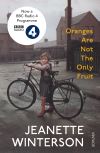 This is the story of Jeanette, adopted and brought up by her mother as one of God's elect. Zealous and passionate, she seems destined for life as a missionary, but then she falls for one of her converts. At 16, Jeanette decides to leave the church, her home and her family for the young woman she loves.
Try the eBook!
Walls protect and walls limit. It is in the nature of walls that they should fall. That walls should fall is the consequence of blowing your own trumpet.


– Jeanette Winterson, Oranges Are Not the Only Fruit
All this I will give to you 
by Dolores Redondo



When novelist Manuel Ortigosa learns that his husband, Alvaro, has been killed in a car crash, it comes as a devastating shock. It won't be the last. He's now arrived in Galicia. It's where Alvaro died. It's where the case has already been quickly closed as a tragic accident. It's also where Alvaro hid his secrets. The man to whom Manuel was married for fifteen years was not the unassuming man he knew. Alvaro's trail leads Manuel deep into one of Spain's most powerful and guarded families. Behind the walls of their forbidding estate, Manuel is nothing but an unwelcome and dangerous intruder. Then he finds two allies: a stubbornly suspicious police lieutenant and Alvaro's old friend – and private confessor – from seminary school. Together they're collecting the pieces of Alvaro's past, his double life, and his mysterious death.
Confessions of the Fox 
by Jordy Rosenberg



Jack Sheppard – a transgender carpenter's apprentice – has fled his master's house to become a notorious prison break artist, and Bess Munshi has escaped the draining of the fenlands to become a revolutionary mastermind. Now they find themselves at the centre of a web of corruption leading back to the dreaded Thief-Catcher General – or so we are told in a mysterious manuscript unearthed by one Professor R. Voth. Voth traces the origins and authenticity of the manuscript as Jack and Bess trace the connections between the bowels of Newgate Prison and the dissection chambers of the Royal College, in a bawdy novel about gender, love and liberation.
Tales of the city 
by Armistead Maupin



A young secretary forsakes Cleveland for San Francisco, tumbling headlong into a new world of laundromat Lotharios, cut throat debutantes, and Jockey Shorts dance contests. The saga that ensues is manic, romantic, and outrageous.
Try the eAudiobook!
Fried green tomatoes at the Whistle Stop Cafe 
by Fannie Flagg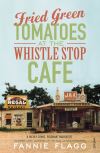 As 80 year old Mrs Clea Threadgoode tells Evelyn Couch about her life, she escapes her nursing home & returns to Whistle Stop, Alabama in the thirties where the Whistle Stop Cafe provides good barbecue, good coffee, love & even an occasional murder.
Try the eBook!
The picture of Dorian Gray 
by Oscar Wilde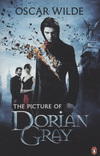 Enthralled by his own exquisite portrait, Dorian Gray exchanges his soul for eternal youth and beauty. Influenced by his friend Lord Henry Wotton, he is drawn into a corrupt double life, indulging his desires in secret while remaining a gentleman in the eyes of polite society. Only his portrait bears the traces of his decadence.
Try the eBook!
Carol 
by Patricia Highsmith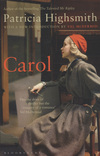 Therese first glimpses Carol in the New York department store where she is working as a sales assistant. Carol is choosing a present for her daughter. Standing there at the counter, Therese suddenly feels wholly innocent – wholly unprepared for the first shock of love.
Happiness was like a green vine spreading through her, stretching fine tendrils, bearing flowers through her flesh.


– Patricia Highsmith, Carol
The color purple 
by Alice Walker


This compelling and cherished classic tells the story of Celie. Raped by the man she calls father, her two children taken from her and forced into an ugly marriage, she has no one to talk to but God, until she meets a woman who offers love and support.
Two boys kissing 
by David Levithan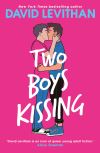 The two boys kissing are Craig and Harry. They're hoping to set the world record for the longest kiss. They're not a couple, but they used to be. Peter and Neil are a couple. Their kisses are different. Avery and Ryan have only just met and are trying to figure out what happens next. Cooper is alone. He's not sure how he feels. As the marathon progresses, these boys, their friends and families evaluate the changing nature of feelings, behaviour and this crazy thing called love.
The city and the pillar 
by Gore Vidal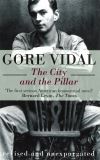 In their teens Jim Willard and Bob Ford share a moment of sexual intimacy. Jim will spend later years searching for the recreation of that moment. When the opportunity occurs, it explodes with violence and pain.
Meanwhile, elsewhere : science fiction and fantasy from transgender writers 
edited by Cat Fitzpatrick and Casey Plett


This manual will prepare you to travel from multiverse to multiverse. No experience is required. Choose from twenty-five preset post-realities! Rejoice at obstacles unquestionably bested and conflicts efficiently resolved
Disoriental 
by Négar Djavadi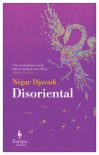 Kimiâ Sadr fled Iran at the age of ten in the company of her mother and sisters to join her father in France. Now 25 and facing the future she has built for herself as well as the prospect of a new generation, Kimiâ is inundated by her own memories and the stories of her ancestors, which come to her in unstoppable, uncontainable waves. In the waiting room of a Parisian fertility clinic, generations of flamboyant Sadrs return to her, including her formidable great-grandfather Montazemolmolk, with his harem of 52 wives.
The gift
by Barbara Browning



In the midst of Occupy, Barbara Andersen begins spamming people indiscriminately with ukulele covers of sentimental songs. A series of inappropriate intimacies ensues, including an erotically charged correspondence and then collaboration with an extraordinarily gifted and troubled musician living in Germany.
This is how it always is 
by Laurie Frankel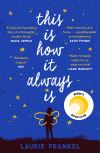 Rosie and Penn always wanted a daughter. Four sons later, they decide to try one last time – and their beautiful little boy Claude is born. Life continues happily for this big, loving family until the day when Claude says that, when he grows up, he wants to be a girl. As far as Rosie and Penn are concerned, bright, funny and wonderful Claude can be whoever he or she wants. But as problems begin at school and in the community, the family faces a seemingly impossible dilemma: should Claude change, or should they and Claude try to change the world?
"You can't tell people what to be, I'm afraid," said Rosie. "You can only love and support who they already are."




– Laurie Frankel,  This is How It Always Is
How many of these incredible books have you read? Tell us in the comments below!