On Saturday 23 February, the 5th annual Hampshire Pride took place and we were thrilled to have a stall at QEII court!
Besides meeting some lovely people and handing out  booklists for our new LGBT+ collection, we had a mini bookshelf where people added books that had inspired them, made a difference to them or just had an impact on their lives.
There were some great titles added, and we wanted to share them with you! We've compiled this list of books suggested by the lovely people of Hampshire Pride 2019, and the ones that we don't currently have on our shelves have been passed on as future titles to add to our shelves.

📚📚❤️🧡💛💚💙💜📚📚
Simon vs. the Homo Sapiens Agenda
by Becky Albertalli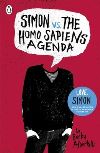 16-year-old and not-so-openly gay Simon Spier prefers to save his drama for the school musical. But when an email falls into the wrong hands, his secret is at risk of being thrust into the spotlight. And worse still, so will the privacy of 'Blue', the pen name of the boy he's been emailing. With messy dynamics emerging in Simon's once tight-knit group of friends, and his email correspondence with Blue growing more flirtatious every day, Simon's life suddenly becomes just a little complicated. Now Simon has to find a way to step out of his comfort zone before he's pushed out – without alienating his friends, compromising himself, or fumbling a shot at happiness with the most confusing, adorable guy he's never met.
Try the eBook!
📚📚❤️🧡💛💚💙💜📚📚
L shaped room
by Lynn Reid Banks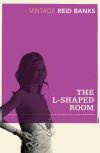 Jane Graham has left the theatre after a scandal and returned to the home of her narrow-minded father. Always disapproving, he throws her out when he learns that she is pregnant.
📚📚❤️🧡💛💚💙💜📚📚
Anything by author Alison Bechdel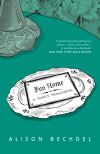 📚📚❤️🧡💛💚💙💜📚📚
📚📚❤️🧡💛💚💙💜📚📚
Cogheart
by Peter Bunzl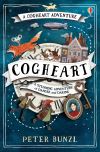 When 13-year-old Lily's inventor father vanishes after a Zeppelin crash, Lily's determined to hunt down the truth behind his disappearance, helped by Robert, the local clockmaker's son, and her wily mechanical fox Malkin. But shadowy figures are closing in and treachery lurks among the smoky spires of London – along with a life-changing secret.
Try the eBook!
📚📚❤️🧡💛💚💙💜📚📚
Dreadnought
by April Daniels


Danny Tozer has a problem: she just inherited the powers of Dreadnought, the world's greatest superhero. Until Dreadnought fell out of the sky and died right in front of her, Danny was trying to keep people from finding out she's transgender. But before he expired, Dreadnought passed his mantle to her, and those secondhand superpowers transformed Danny's body into what she's always thought it should be. Now there's no hiding that she's a girl.
📚📚❤️🧡💛💚💙💜📚📚
Coming out spiritually
by Christian de la Huerta


Christian de la Huerta, founder and director of Q-Spirit, offers a fresh outlook on gay spirituality and how to assert it.
📚📚❤️🧡💛💚💙💜📚📚
Overshare: Love, Laughs, Sexuality and Secrets
by Rose Ellen Dix and Rosie Spaughton


Rose and Rosie are known for their candid and hilarious YouTube videos… but now they are taking oversharing to a whole new level. Discussing sexuality, revealing secrets and empowering others, OVERSHARE is a book packed with Rose and Rosie's unique take on friendships, fame, mental health and LGBT issues.
📚📚❤️🧡💛💚💙💜📚📚
Middlemarch
by George Eliot


Writing at the very moment when the foundations of Western thought were being challenged and undermined, George Eliot fashions in 'Middlemarch' a concept of life and society free of the past's dogma yet able to confront the scepticism that was taking over the age.
Try the eBook!
Try the eAudiobook!
📚📚❤️🧡💛💚💙💜📚📚
Is it just me?
by Miranda Hart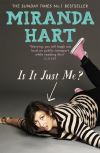 In 'Is it Just Me?', Britain's best loved comedienne, Miranda Hart, laments on the horrors of growing up and offers her younger self some essential advice on grappling with life's unexpected perils and blunders.
📚📚❤️🧡💛💚💙💜📚📚
Carol
by Patricia Highsmith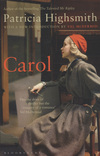 Therese first glimpses Carol in the New York department store where she is working as a sales assistant. Carol is choosing a present for her daughter. Standing there at the counter, Therese suddenly feels wholly innocent – wholly unprepared for the first shock of love.
📚📚❤️🧡💛💚💙💜📚📚
Ulysses
by James Joyce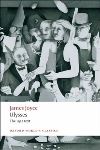 In a series of episodes covering the course of a single day, 16 June 1904, the novel traces the movements of Leopold Bloom and Stephen Dedalus through the streets of Dublin.
📚📚❤️🧡💛💚💙💜📚📚
Frida: The Biography of Frida Kahlo


Frida is the story of one of the twentieth century's most extraordinary women, the painter Frida Kahlo. Born near Mexico City, she grew up during the turbulent days of the Mexican Revolution and, at eighteen, was the victim of an accident that left her crippled and unable to bear children. To salvage what she could from her unhappy situation, Kahlo had to learn to keep still – so she began to paint.
📚📚❤️🧡💛💚💙💜📚📚
To Kill a Mockingbird
by Harper Lee


'Shoot all the bluejays you want, if you can hit 'em, but remember it's a sin to kill a mockingbird'. This is a lawyer's advice to his children as he defends the real mockingbird of the story – a black man charged with raping a white girl in the 30s.
Try the eAudiobook!
📚📚❤️🧡💛💚💙💜📚📚
The left hand of darkness
by Ursula LeGuin


this classic SF novel is the story of Winter, a planet with semi-Arctic conditions and inhabitants all of the same sex.
📚📚❤️🧡💛💚💙💜📚📚
Two Boys Kissing
by David Levithan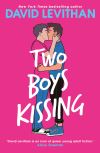 The two boys kissing are Craig and Harry. They're hoping to set the world record for the longest kiss. They're not a couple, but they used to be. Peter and Neil are a couple. Their kisses are different. Avery and Ryan have only just met and are trying to figure out what happens next. Cooper is alone. He's not sure how he feels. As the marathon progresses, these boys, their friends and families evaluate the changing nature of feelings, behaviour and this crazy thing called love.
📚📚❤️🧡💛💚💙💜📚📚
Diaries of Georgia Nicolson series
by Louise Rennison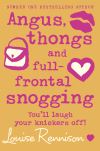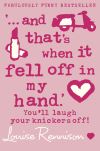 Follow Georgia's hilarious antics as she tries to overcome the dilemma's that are weighing up against her, and muddle her way through teenage life and all that it entails: how to replace accidentally shaved-off eyebrows; how to cope with Angus, her small labrador-sized Scottish wildcat; her first kiss with Peter – afterwards known as Whelk Boy; annoying teachers; unsympathetic friends and family, and how to entice Robbie the Sex God! Phew – she's really got her work cut out!
Try the eBooks!
📚📚❤️🧡💛💚💙💜📚📚
Halo: The Fall of Reach
by Eric Nylund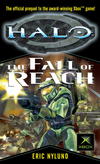 In this explosive novel the brutal Covenant forces sweep across the universe, intent on wiping out the whole of humankind. Only one stronghold remains – the planet Reach – practically on Earth's doorstep, it is the last military fortress to defy the firece aliens.
📚📚❤️🧡💛💚💙💜📚📚
Her name is in the sky
by Kelly Quindlen


Seventeen-year-old Hannah wants to spend her senior year of high school going to football games and Mardi Gras parties. She wants to drive along the oak-lined streets of Louisiana's Garden District and lie on the hot sand of Florida's beaches. She wants to spend every night making memories with her tight-knit group of friends. The last thing she wants is to fall in love with a girl–especially when that girl is her best friend, Baker. Hannah knows she should like Wally, the kind, earnest boy who asks her to prom. She should cheer on her friend Clay when he asks Baker to be his girlfriend. She should follow the rules of her conservative community–the rules that have been ingrained in her since she was a child. But Hannah longs to be with Baker, who cooks macaroni and cheese with Hannah late at night, who believes in the magic of books as much as Hannah does, and who challenges Hannah to be the best version of herself.
📚📚❤️🧡💛💚💙💜📚📚
The House of Hades
by Rick Riordan


The penultimate book in the 'Heroes of Olympus' series. The stakes are higher than ever in this adventure that dives into the depths of Tartarus. At the conclusion of 'The Mark of Athena', Annabeth and Percy tumble into a pit leading straight to the Underworld. The other five demigods have to put aside their grief and follow Percy's instructions to find the mortal side of the Doors of Death. If they can fight their way through the Gaea's forces, and Percy and Annabeth can survive the House of Hades, then the Seven will be able to seal the Doors both sides and prevent the giants from raising Gaea.
📚📚❤️🧡💛💚💙💜📚📚
The Vampire Lestat
by Anne Rice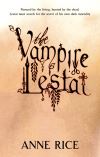 Lestat is livid, ecstatic, stagestruck, and in his extravagant story he plunges from the lasciviousness of 18th century Paris to the demonic Egypt of prehistory.
Try the eAudiobook!
📚📚❤️🧡💛💚💙💜📚📚
Harry Potter and the Philosopher's Stone
by J.K. Rowling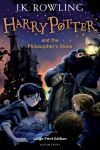 Harry Potter lives in a cupboard under the stairs at his aunt and uncle's house. He is bullied by them and his spoilt cousin, and lives a very unremarkable life. But then Harry is transported to a world of magic and excitement.
Try the eBook!
Try the eAudiobook
📚📚❤️🧡💛💚💙💜📚📚
The boy in the dress
by David Walliams


Dennis lives in a boring house in a boring street in a boring town. But he's about to find out that when you open your mind, life becomes anything but boring.
Try the eBook!
📚📚❤️🧡💛💚💙💜📚📚
Oranges are not the only fruit
by Jeanette Winterson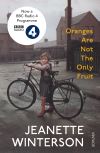 This is the story of Jeanette, adopted and brought up by her mother as one of God's elect. Zealous and passionate, she seems seems destined for life as a missionary, but then she falls for one of her converts.
At sixteen, Jeanette decides to leave the church, her home and her family, for the young woman she loves. Innovative, punchy and tender,
Oranges Are Not the Only Fruit is a few days ride into the bizarre outposts of religious excess and human obsession.
Try the eBook!
📚📚❤️🧡💛💚💙💜📚📚
Orlando
by Virginia Woolf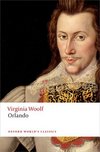 Modelled on her friend Vita Sackville-West's personality, Virginia Woolf tells the story of Orlando, who chooses her own sexual identity as she lives through 3 centuries as both a man and a woman.
Try the eBook!
Try the eAudiobook!
📚📚❤️🧡💛💚💙💜📚📚
The Book Thief
by Marcus Zusak


Narrated in the all-knowing matter-of-fact voice of Death, witnessing the story of the citizens of Molching. By 1943, the Allied bombs are falling, and the sirens begin to wail. Liesel shares out her books in the air-raid shelters. But one day, the wail of the sirens comes too late.
Try the eBook!
Try the eAudiobook!
📚📚❤️🧡💛💚💙💜📚📚
What book has made a difference or had an impact on your life?
Tell us in the comments below!