Dementia Support Services
Hampshire Libraries are committed to supporting those living with Dementia across Hampshire.
Many of our Hampshire Library Service staff and volunteers have attended Dementia Awareness sessions – taking the opportunity to become Dementia Friends. The aim is to offer positive, Dementia friendly environments in all libraries.  Living with Dementia can create feelings of isolation and problems communicating with family, friends and carers. For many carers it can feel difficult to break through these frustrating barriers.  Hampshire County Council's Library Service offers a range of materials and resources to borrow to help improve and stimulate discussion and memories.
We have a collection of helpful books for young children.
These are perfect to sit down and read together and start a conversation about dementia with your child and children.
This is an informative collection of titles chosen by The Reading Agency, and recommended and endorsed by health professionals.  It is designed to provide information and advice about dementia plus support for relatives and carers. The selection Includes personal stories and activities to share.
The collection helps to stimulate memories and past experiences. It includes posters, games and quizzes, postcards,  recorded music, smell boxes and memory boxes, jigsaws, photographs and books which can be used to stimulate and support reminiscence.
Sometimes listening to the rhythm of a voice reading a story can be relaxing in itself. Audio resources can also help if someone wakes during the night, or when attending medical appointments.
Individual books are pre-loaded onto an easy to use MP3 player about the size of a pack of cards. The user can slow down the reading pace to suit their needs.
A whole book on 1 or 2 discs that can be listened to, paused, rewound or fast forwarded as needed so that people with dementia can still enjoy the pleasure of a book.
National Talking Newspapers and Magazines
Library staff are happy to load your favourite newspapers and magazines onto your own memory stick. Over 50 audio titles are  available including, Reader's Digest, Which?, Country Living and People's Friend.
Shorter, easy to read paperbacks by popular authors in larger clear print.
Pictures to Share Collection
Books with large simple images designed for people with dementia to help stimulate conversation between them and their families and carers.
For anyone who finds it difficult to get to the library because of ill health, disability or caring responsibilities. We carefully match customers with local volunteers who are DBS checked, recruited and trained by library staff. Each month these volunteers will select and deliver library items based on your preferences.
Many of our Hampshire Library Service staff and volunteers have attended Dementia Awareness sessions and are experienced in talking with people who have dementia. Please do ask for more information about any of the services and resources listed here and other services we provide such as the Good Neighbour scheme. Read our Home Library Service blog for more!
Dementia Booklist
This year we also put together a booklist to support those living with dementia in some way. These books range from life-stories to information books on dementia and what it is.
---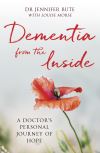 Dr Jennifer Bute, FRCGP, is a distinguished former General Practitioner. In 2009 she was diagnosed with early-onset dementia, and has since learned valuable ways of coping and helping others with the condition. Her primary conviction is that living with faith in Jesus means there is joy, even in dementia. But what does it feel like to have dementia, and what can help? Jennifer believes that her dementia is an opportunity as well as a challenge. When she resigned as a GP, she resolved to explore what could be done to slow the progress of dementia, and to help people living with it.
---
When Wendy Mitchell was diagnosed with dementia at the age of 58, she had to say goodbye to the woman she once was. Her career in the NHS, her ability to drive, cook and run – the various shades of her independence – were suddenly gone. Yet Wendy was determined not to give in. She was, and still is, propelled by a need to live in the moment, never knowing which version of herself might surface tomorrow. In this phenomenal memoir, Wendy grapples with questions most of us have never had to consider. What do you value when loss of memory reframes what you have, how you have lived and what you stand to lose? What happens when you can no longer recognise your own daughters, or even, on the foggiest of days, yourself?
---
For individual carers without enough support, having a loved one with dementia often remains challenging. This book looks at practicalities and relationships, including: Defining Alzheimer's and other dementia; Diagnosis; After diagnosis; planning for the future; Medications to help with symptoms such as memory problems, wandering, and aggressive behaviour; Other therapies such as music therapy; Practicalities: coping with strange behaviour, confusion, memory problems. Outside help and services and how to access them; Later stages of dementia; issues to consider such as residential care, financial arrangements, wills and living wills; Coping with being a carer
---
What is it to be oneself, and what is it to lose one's self. Who are we when we are not ourselves, and where do we go? This is a book about dementia – not a personal account, but an exploration, structured around this radically-slowed death. Full of people's stories, both sad and optimistic, it is a journey into the dusk and then the darkness – and then out on to the other side, where, once someone is dead, a life can be seen whole again.
---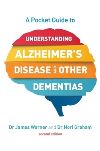 If you or a loved one are worried about Alzheimer's disease or other types of dementia, this pocket guide will help you to better understand the conditions, and how they are diagnosed and treated. Written by leading dementia experts, this book provides clear and concise information on: symptoms; diagnosis and treatments; getting help and support; tips for people living with dementia; advice for carers.
---
Christine Bryden was diagnosed with dementia in 1995, but her experiences do not reflect the mainstream discourse of loss of self while living with dementia. In this book she explains why people with dementia have a meaningful and continuing sense of self and calls for a different understanding of dementia that results in greater inclusion.
---

Proven to enhance well being, posture, breathing and sleep, and reduce anxiety and agitation, this programme shows how yoga can be adapted to benefit people with dementia. Based on the findings of a pilot therapeutic yoga programme for people with dementia in care homes, this book offers substantial yoga sequences, breathing exercises, meditations and mindfulness exercises for improving symptoms associated with dementia. It offers an innovative reminiscence Yoga approach, which uses sounds, music, guided imagery and familiar actions to stimulate memories. The book also includes case studies which show the many benefits of yoga for people with dementia, and describes the ways that each yoga exercise can be adapted for people of different abilities.
---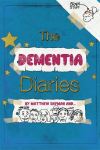 Brie, Fred, Sarah, and Sam tell you what it's really like to care for a relative who has dementia. Funny, moving and honest, their illustrated diary entries will completely alter your understanding of dementia. This book also contains practical tips and activities for young people who have a relative with the illness.
---
Practical and innovative, this book provides guidance for people with dementia, their families and carers. Comprehensive myth-busting information on nutrition, stress, communication, sleep and cognitive rehabilitation techniques will allow readers to build a personalised self-care plan to reduce dementia symptoms and improve quality of life.
---
In the UK 850,000 people suffer from dementia, and it is on the rise; on average we are living 20 years longer than our grandparents, increasing the likelihood that we will develop dementia at some stage in our lives. With lifelines increasing, looking after our brains is more important than ever and in recent years, a lot of research has been undertaken so we can understand what food and lifestyle changes help to promote brain health and the slow decline of dementia. In this book, dietitian Ngaire Hobbins explains that in her experience, many elderly patients' cognitive decline could have been mitigated if they had eaten better 3 or 5 years prior.
---
If you would like support or more information about Dementia or Alzheimer's, Dementia UK and Alzheimer's Society offer support and information.