Body image issues can affect all of us, disregarding gender or age.
This year, the focus of the Mental Health Awareness Week (13 May – 19 May) is on just this – body image.
We've put together a booklist of books, for all ages, to help get the conversation started about body image and to see that we are all beautiful – no matter our size or weight!
For adults and parents;
---
We've been convinced that happiness is something that only comes once we hit that goal weight, get those washboard abs, shrink ourselves down and change every part of ourselves. We believe that our bodies are the problem, but the truth is that our bodies are not the problem. Megan's body image issues began when she was five years old. She spent her childhood chasing thinness, and at 14 found herself spiralling into anorexia. After recovery she spent years dieting, binging, losing and gaining weight. Then she found body positivity, quit dieting, and finally escaped the cult of thin. Now she's determined to let as many people as possible know the truth: that we are all good enough as we are. With her inimitable flair, whip-smart wit and kickass attitude, Megan argues for a new way of seeing ourselves, and a world where every body is celebrated.
non-fiction
---
Looking at the day-to-day struggle of living with an eating disorder, Dave Chawner shares how he became anorexic, and how he has started to recover. This engaging and sharply funny book will give hope to anyone in a similar situation, and give insight life with mental illness to those fortunate enough not to have it.
---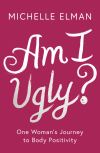 In today's world of supplements, celebrity diets and social media, it's very easy to be hard on ourselves about the way we look. With all this pressure to strive for 'perfection' aesthetically, it is easy to forget how damaging this can be psychologically. 'Am I Ugly?' is Michelle Elman's compelling and deeply personal memoir that describes her childhood experiences of life-threatening health problems, long stays in hospital and fifteen complex surgeries that left her scarred, both mentally and physically. The narrative follows Michelle's journey from illness to health, and from childhood to adulthood as she deals with her body-confidence issues to embrace both her scars and her body – and help others to do the same.
non-fiction
---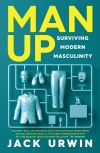 Jack Urwin's father died just before he turned 10. Being male, he never really learned to talk about this with any kind of sincerity. His grief stayed with him through his teens, slowly becoming depression. Now 24 and a journalist whose recent Vice article 'A Stiff Upper Lip is Killing British Men' became a viral sensation, he explores what it means to be a man now. He traces crises of masculinity from our grandfathers' inability to deal with the horrors of war, to the mob mentality of football terraces or Fight Club, and the disturbing rise of mental health problems among men today.
non-fiction
---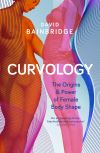 Cambridge Professor of Veterinary Anatomy David Bainbridge applies the science of evolutionary biology and cutting-edge psychology to women's bodies, to explain why the human female is the only female animal to have curves and how these curves rule our lives, by influencing not only sexual selection but also social hierarchy and self-image.
non-fiction
---
In Happy Fat, comedian Sofie Hagen shares how she removed fatphobic influences from her daily life and found self-acceptance in a world where judgement and discrimination are rife.From shame and sex to airplane seats, love and getting stuck in public toilets, Sofie provides practical tips for readers – drawing wisdom from other Fat Liberation champions along the way.Part memoir, part social commentary, Happy Fat is a funny, angry and impassioned look at how taking up space in a culture that is desperate to reduce you can be radical, emboldening and life-changing.
non-fiction
---
This title provides a complete self-help recovery programme for the dangerous and wide-spread eating disorder anorexia nervosa.
non-fiction
---
The Woman in the Mirror goes beyond typical self-esteem books to dig deep into the origins of women's problems with body image. Psychologist Cynthia Bulik guides readers in the challenging task of disentangling self-esteem from body esteem and taking charge of the insidious negative self-talk that started as early as when you first realized you didn't really look like a fairy princess. By reprogramming how we feel about ourselves and our bodies, we can practice healthy eating and sensible exercise, and focus on the many things we have to offer our family, community, and job. Bulik provides us the tools to reclaim our self-confidence and to respect and love who we are.
non-fiction
---
This practical, myth-busting book demystifies the issues and terminology around eating disorders. In A-Z format, it gives a comprehensive explanation of the different physical and mental aspects of these complex conditions – ending with Z for size zero.
---
From the heart and soul of mental health sufferer Chloe Catchpole, and the expert minds of the talented, clinical psychologists, Lauren Callaghan and Dr Annemarie O'Connor, this book is divided into two helpful, cohesive parts. Detailed from the separate perspectives of a sufferer and the psychologists is an insight into mental health recovery that sufferers can really relate to.
non-fiction
---
Most parents worry about their child's eating. Common concerns include picky eating in toddlerhood, sweet cravings and vegetable avoidance in the early school years and dieting and worries about weight in the tween and teenage years. This book helps parents to understand their child's eating habits at each age. Starting from birth, it covers how to start your child off with the most positive approach to eating, whether they are breast or bottle-fed. Parents of older babies will find information about introducing solids, feeding at daycare and when to wean off of breast or formula milk. For parents with toddlers and older children, Sarah includes advice on picky eating and food refusal, overeating, snacking and navigating eating at school, while parents of tweens and teens will find information on dieting, peer pressure, promoting a positive body image and preparing children for future independence.
---
For the younger readers;
---
Covering everything from the menstrual cycle to sexting and even cyber-bullying, this visual guide to puberty and adolescence is a must-read for all parents and tweens embarking on those scary teenage years. It covers contemporary issues such as internet safety, whilst also tackling key topics such as sexuality and body image.
non-fiction
---

This text prepares boys for what to expect from puberty and offers advice on what they can do to cope with the physical, psychological, and emotional changes and stay happy and confident as they go through their early teens.
Try the eBook
non-fiction
---
This book prepares girls for what to expect from puberty and offers advice on what they can do to cope with the emotional, psychological and physical changes and stay happy and confident as they go through their early teens.
Try the eBook
non-fiction
---
The body image thief is a sneaky character – if you're not careful, he'll steal away all your positive feelings about your body from your 'Body Image Vault', leaving only the negative ones behind. How can you banish him? Fortify your vault with positive self-beliefs so he can't break in! This imaginative workbook contains activities and strategies to help you build up positive thoughts, feelings and beliefs about your body. This title includes blank sections to be filled in by the reader.
non-fiction
---
The latest teen novel from the sparkling Laura Dockrill, introducing Bluebelle, and her moving, hilarious take on food, body image and how we look after ourselves and others A heart-warming teen story from the unique voice of Laura Dockrill, about Bluebelle, aka BB, aka Big Bones – a sixteen-year-old girl encouraged to tackle her weight even though she's perfectly happy, thank you, and getting on with her life and in love with food. Then a tragedy in the family forces BB to find a new relationship with her body and herself. Moving, memorable and hilarious.
fiction
---
If you're worrying about body image and need someone to talk to, these charities can be a good start:
Beat
Helpline for adults: 0808 801 0677
Helpline for youths: 0808 801 0711
Helpline for stiudents: 0808 801 0811
Seed
Helpline 01482 718130