Equal rights have come a long way in the last 40 years, but despite this less then 30% of researchers worldwide are women, according to data collected by UNESCO. Having a wide, diverse workforce is important in all fields; and this includes full and equal access for all genders. With science having a low number of researchers that identify as women, it's even more important to fight the gender stereotypes that exist and encourage and show that everyone can work in the field of science. By achieving gender equality, we can empower all young people and give them the confidence to follow their dreams and reach their full potentials.
Below you will find 12 books about some amazing women in science, and if you would like to read any of them, there is a direct link to the library catalogue next to the book covers.
Books for young readers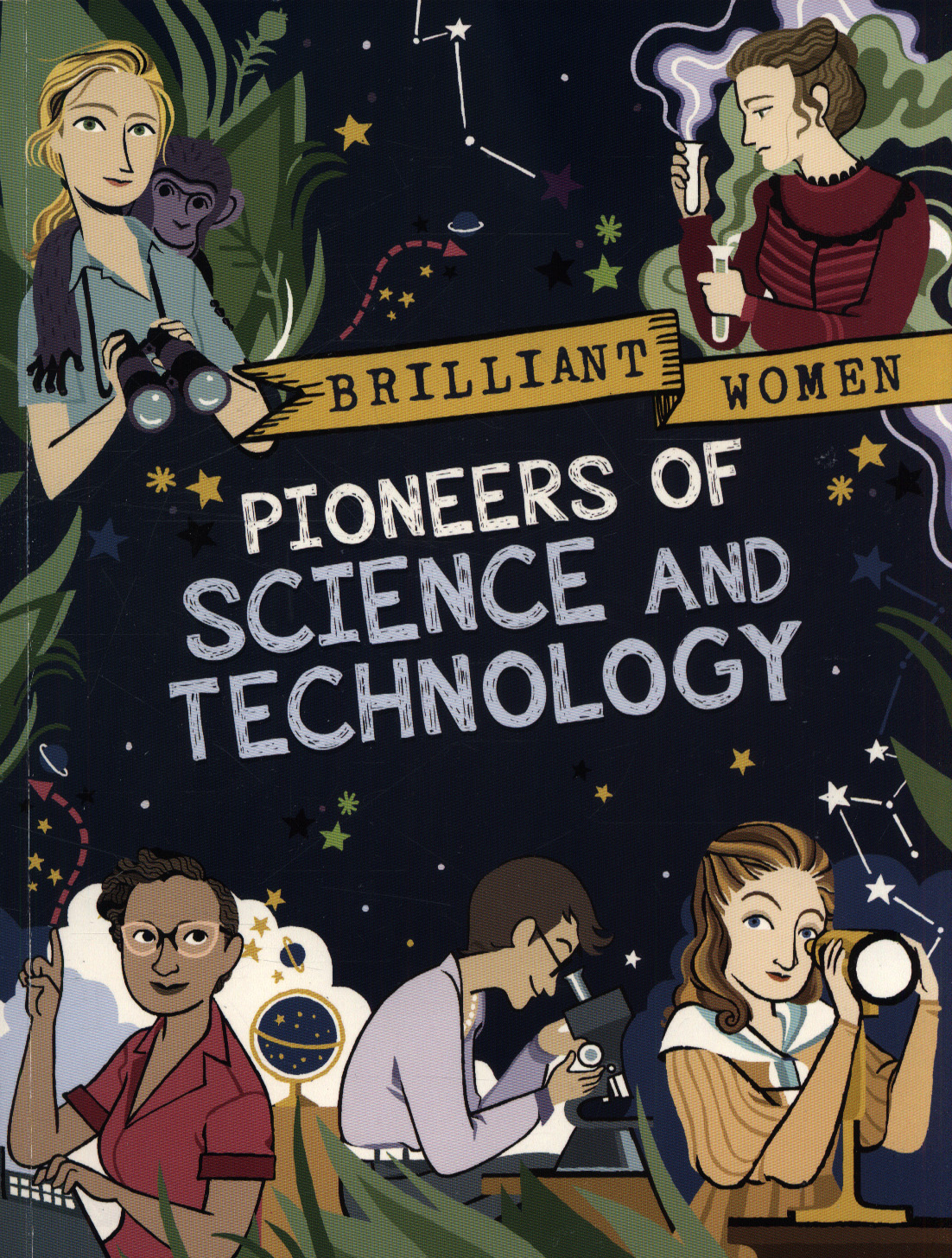 Pioneers of science and technology
by Georgia Amson-Bradshaw
Ages: 9+
Say hello to Hypatia, an ancient Greek mathematician and astronomer. Learn about Lise Meitner, the heroic Jewish physicist who escaped the Nazis. Join Jane Goodall who lived in the jungle studying apes. These women are just a few of the many who followed their passion for science and technology, and weren't put off by people telling them they couldn't or shouldn't. And along the way they discovered radiation, wrote the first computer program, expanded our knowledge of the universe and flew into space. Curious, provocative, engaging, brave, and funny – women who change the world are diverse, intriguing, and brilliant.
Women in science: 50 fearless pioneers who changed the world
by Rachel Ignotofsky
Ages: 10+
This volume profiles 50 famous women scientists from the ancient Greek mathematician, philosopher and astronomer Hypatia, to Marie Curie, with the aim of encouraging young women and girls to pursue careers in the science, technology, engineering and mathematics fields.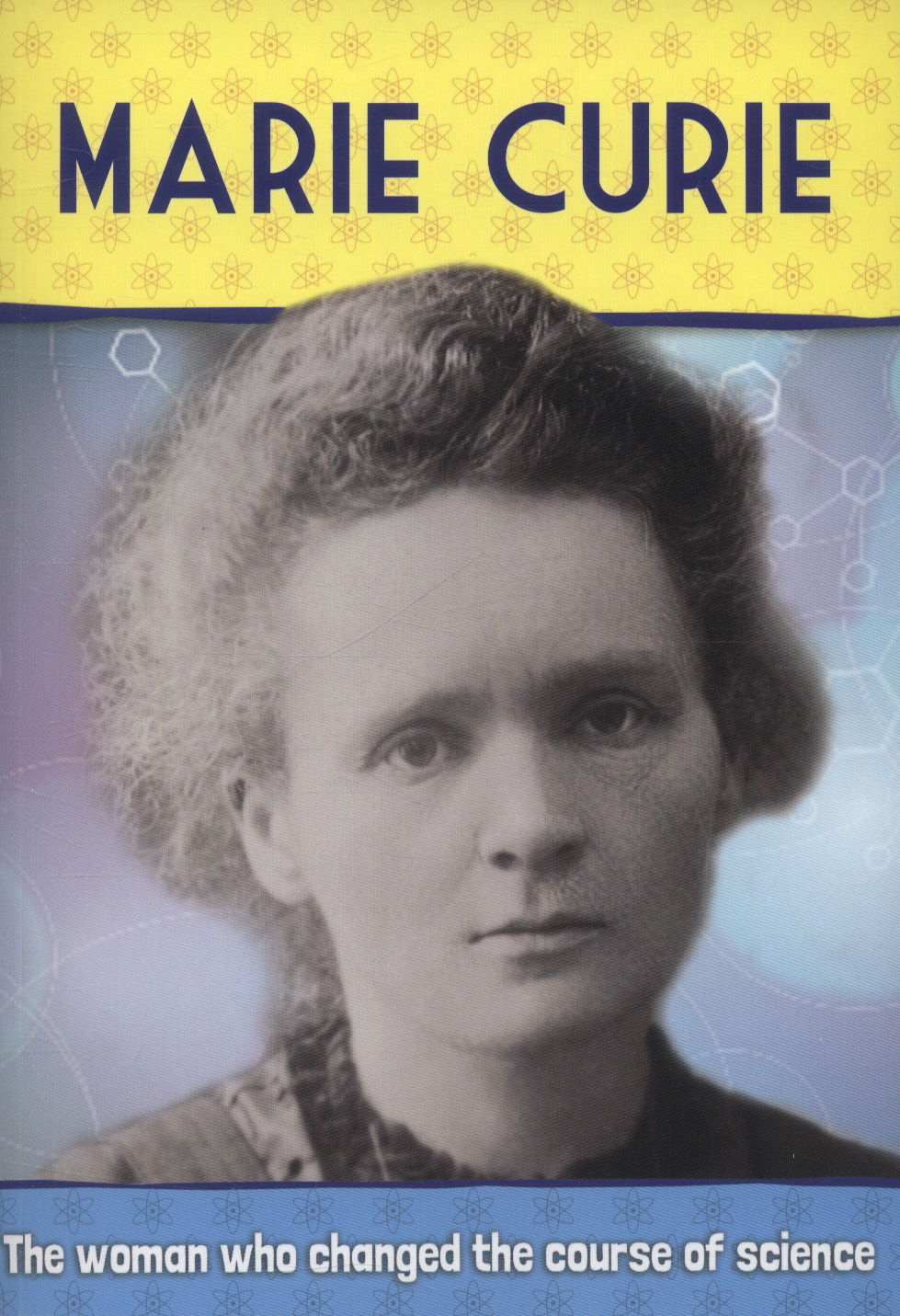 Ada: my first Ada Lovelace
by Ma Isabel Sánchez Vegara
Ages: 3+
This book introduces the youngest dreamers to the world's first computer programmer. As a child, Ada had a big imagination and a talent for mathematics. She grew up in a noble household in England, where she dedicated herself to studying. Her work with the famous inventor, Charles Babbage, on a very early kind of computer made her the world's first computer programmer.
Jane: my first Jane Goodall
by Ma Isabel Sánchez Vegara
Ages: 3+
'Jane' tells the inspiring true story of the world's foremost expert on chimpanzees.
Maria Montessori: my first Maria Montessori
by Maria Isabel Sanchez Vegara
Ages: 3+
Maria grew up in Italy at a time when girls didn't receive an equal education to boys. But Maria's mother was supportive of her dreams, and Maria went on to study medicine. She later became an early childhood expert – founding schools with her revolutionary educational theories and changing the lives of many children. Babies and toddlers will love to snuggle as you read to them the engaging story of this fascinating educator and innovator.
---
Adult non-fiction books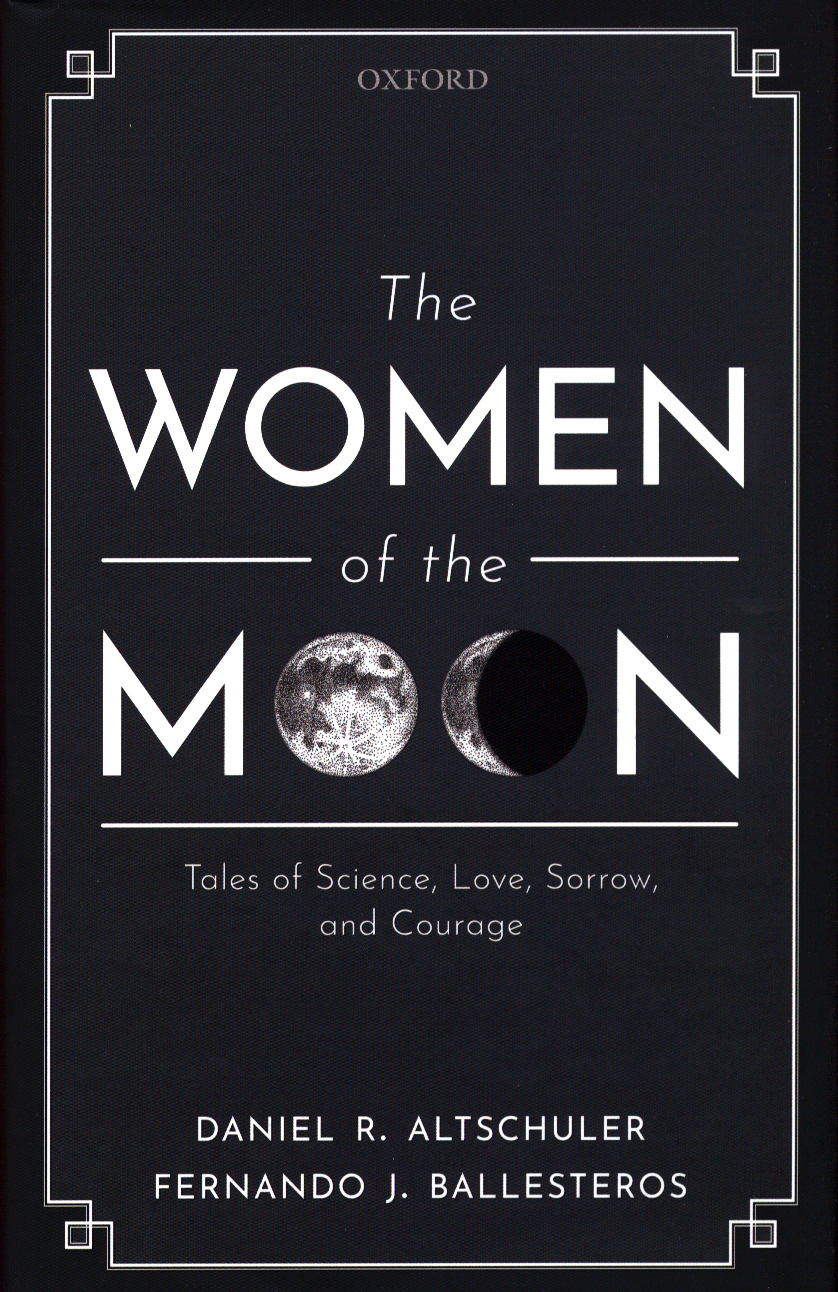 The women of the moon: tales of science, love, sorrow, and courage
by Daniel R. Altschuler and Fernando J. Ballesteros
Adult non-fiction
Of the 1586 lunar craters that have been named to honour scientists and philosophers, only 28 honour a woman. Who were these women? This book recounts their exemplary lives and inspiring achievements. Along the way, the book explains some of the science, and provides interesting facts about the Moon.
Ada's algorithm: how Lord Byron's daughter Ada Lovelace launched the digital age through the poetry of numbers
by James Essinger
Adult non-fiction
Ada Lovelace was the only legitimate child of Lord Byron, the dangerous romantic poet whose name was a byword for scandal. Over the past decades, Ada Lovelace herself has become a surprise underground star for digital pioneers all over the world, starting with Alan Turing, and women in science. 'Ada's Algorithm' tells the story of Ada Lovelace's turbulent life and achievement, and traces how her scientific peers failed to recognise the extraordinary breakthrough she had made in the middle of the 19th century. If they had, the computer age could have started almost two centuries ago. In her private life, Ada suffered many other battles, not least with the common conception at the time that science was 'beyond the strength of a woman's physical power of application,' but also her over-bearing mother, her father's infamy, nervousness, and addiction to gambling.
The scientists
by Zing Tsjeng
Adult non-fiction
The women who shaped and were erased from our history. The Forgotten Women series will uncover the lost histories of the influential women who have refused over hundreds of years to accept the hand they've been dealt and, as a result, have formed, shaped and changed the course of our futures. The Scientists celebrates unsung scientific heroines whose hugely important, yet broadly unacknowledged or incorrectly attributed, discoveries have transformed our understanding of the scientific world.
Ten women who changed science, and the world
by Catherine Whitlock and Rhodri Evan
Adult non-fiction
This title tells the moving stories of the physicists, biologists, chemists, astronomers and doctors who helped to shape our world with their extraordinary breakthroughs and inventions, and outlines their remarkable achievements.
The quiet revolution of Caroline Herschel: the lost heroine of astronomy
by Emily Winterburn
Adult non-fiction
Caroline Herschel chronicled both her private life and her life in science in a series of diaries and autobiographies which she kept for family members. She also kept notebooks and observation notes. Yet in 1788, the year of her brother's marriage, all diaries and journals ceased. As a result, we have almost no record of the decade in which, ironically, she made her most influential mark on science, in which she discovered 8 comets and became the first woman to have a paper read at the Royal Society. She destroyed all of her notebooks and diaries from this time, and her notes only resume in 1797, leaving us to piece together these lost ten years of one of the most influential women of science. Here, physicist Emily Winterburn looks deep into Caroline's life and wonders why, in the year following the marriage of her brother and constant companion, Caroline wanted no record of her life to remain.
---
Do you know of any aspiring young scientists? Then don't forget to follow us on Facebook, Twitter or Instagram to not miss any of the exciting robotic sessions we regular host in a few of our libraries during the school holidays.
Or maybe you know some young coders? Why not sign them up to one of the many Code Clubs taking place in our libraries.
Find a Code Club here or speak to a member of staff next time you're visiting your local library!
---