Ken Follett is a thriller and historical fiction writer of international standing. Born in Wales in 1949, he was raised in a strict religious family who were part of the Plymouth Brethren. He studied Philosophy at University College London. and developed an interest in politics joining the student protest movement of the late sixties. After university, he became a journalist and then moved into publishing. He started writing as a hobby, eventually gaining international recognition with the publication of his 11th book, Eye of the Needle, and went on to become a bestselling author. He also continued his involvement in politics and met his second wife, Barbara Broer, who became an MP (Barbara Follett) for Stevenage 1997–2010 and a Cabinet minister. The combination of his political views and luxury lifestyle has earned him the label 'champagne socialist' which he engagingly endorses
I always had a taste for the good life. It must be a rebellion against the Puritanism of my parents in some way because all my adult life I have loved good food and wine, the cashmere sweaters, the great hotels and flying first class. Nothing about it has disappointed

Ken Follett
Why Ken Follett is our Author of the Month
If you like a page-turner, Follett is one of the best
There's something for everyone from adventure and espionage to his epic historical fiction series · Winning combination of meticulously researched period detail and nail-biter plots
He is a featured author on the BBC promotion Novels that Changed Our World and their Adventure theme for March with his book, Eye of the Needle
He has credited libraries with helping him become a writer – "I didn't have many books of my own and I've always been grateful for the public library. Without free books I would not have become a voracious reader, and if you are not a reader you are not a writer."
He was awarded a CBE in 2018 for services to literature – "I am very pleased and proud to receive this honour for doing something I love – making books and stories as entertaining and accessible as possible," Ken said. "Reading is a hugely important part of my life and I am glad to have helped others to enjoy it too."
---
The Kingsbridge Series
Epic spanning four generations opening in 12th century England with the building of a cathedral which forms the spine of the story and the focus for the lives of all the characters. Follett's interest in cathedrals was the inspiration behind the series and his research included time spent at Winchester Cathedral. These are big books but you won't want them to end!
This is a timeless story of passion and idealism, about a group of men and women whose destinies are fatefully linked with the building of a cathedral. It is an epic drama from the author of 'The Eye of the Needle' and 'On Wings of Eagles'.
On the day after Halloween, in the year 1327, four children slip away from the cathedral city of Kingsbridge. They are a thief, a bully, a boy genius and a girl who wants to be a doctor. In the forest they see two men killed. As adults, their lives will be braided together by ambition, love, greed and revenge.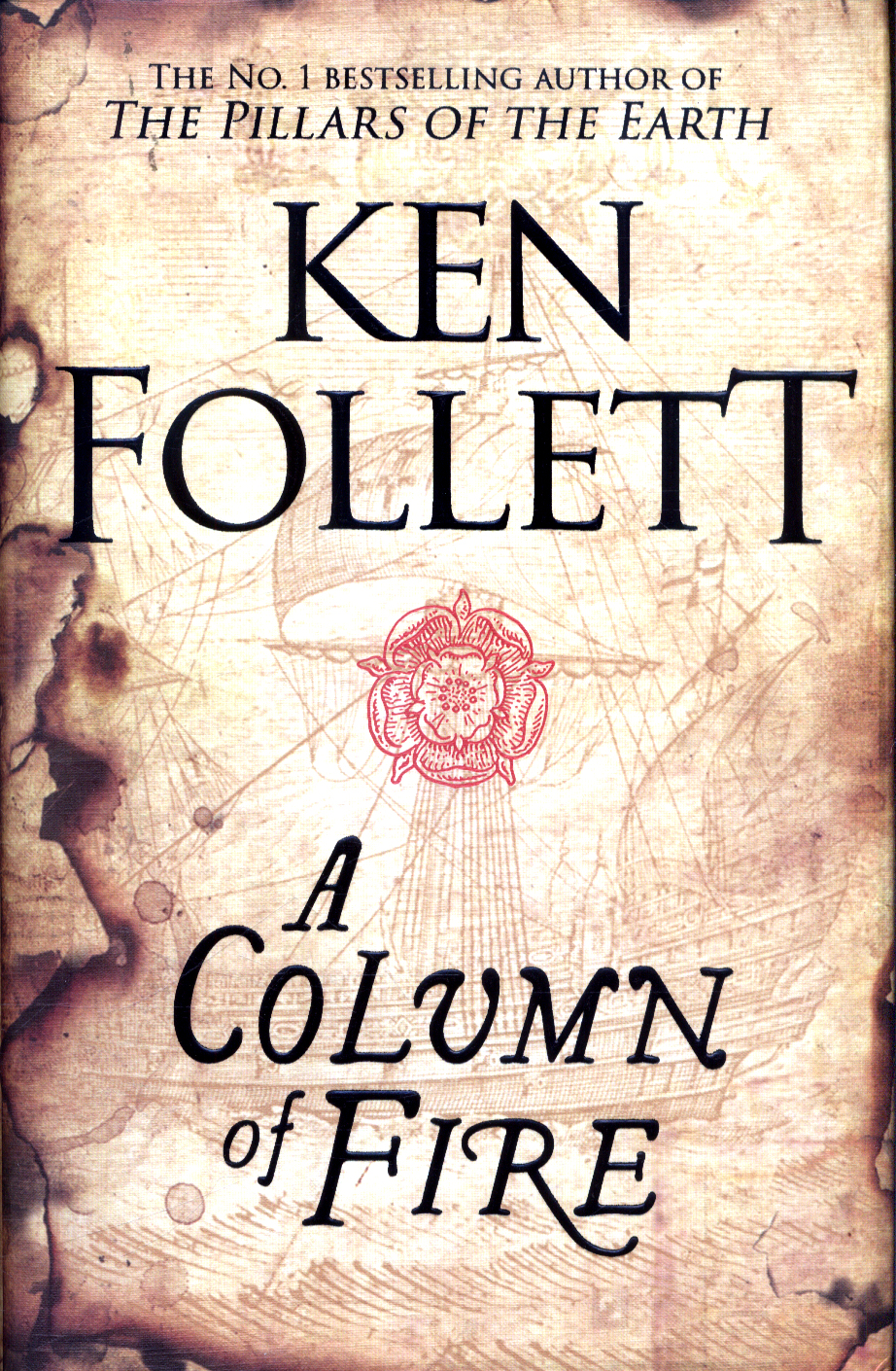 Young Ned Willard is coming home to Kingsbridge at Christmas as this story opens. The year 1558 will turn his life upside-down and change Europe forever. The ancient stones of Kingsbridge Cathedral look down on a city torn by religious hatred. High principles clash bloodily with friendship, loyalty and love. Ned finds himself on the opposite side from the girl he longs to marry, Margery Fitzgerald. When Elizabeth Tudor becomes queen, all of Europe turns against England. The shrewd, determined young monarch sets up the country's first secret service, to give her early warning of assassination plots, rebellions and invasion plans. Waiting in Paris is the alluring, headstrong Mary Queen of Scots, part of a brutally ambitious French family. Proclaimed the rightful ruler of England, she has her own supporters scheming to get rid of Elizabeth.
When you've lost everything, you've got nothing to lose.

Ken Follett, A world Without End
---
Century Trilogy
Follows five families through the world-shaking dramas of the 20th Century. More big books that "will suck you in, consume you for days or weeks, depending upon how quick a reader you are, then let you out the other side both entertained and educated." (USA Today)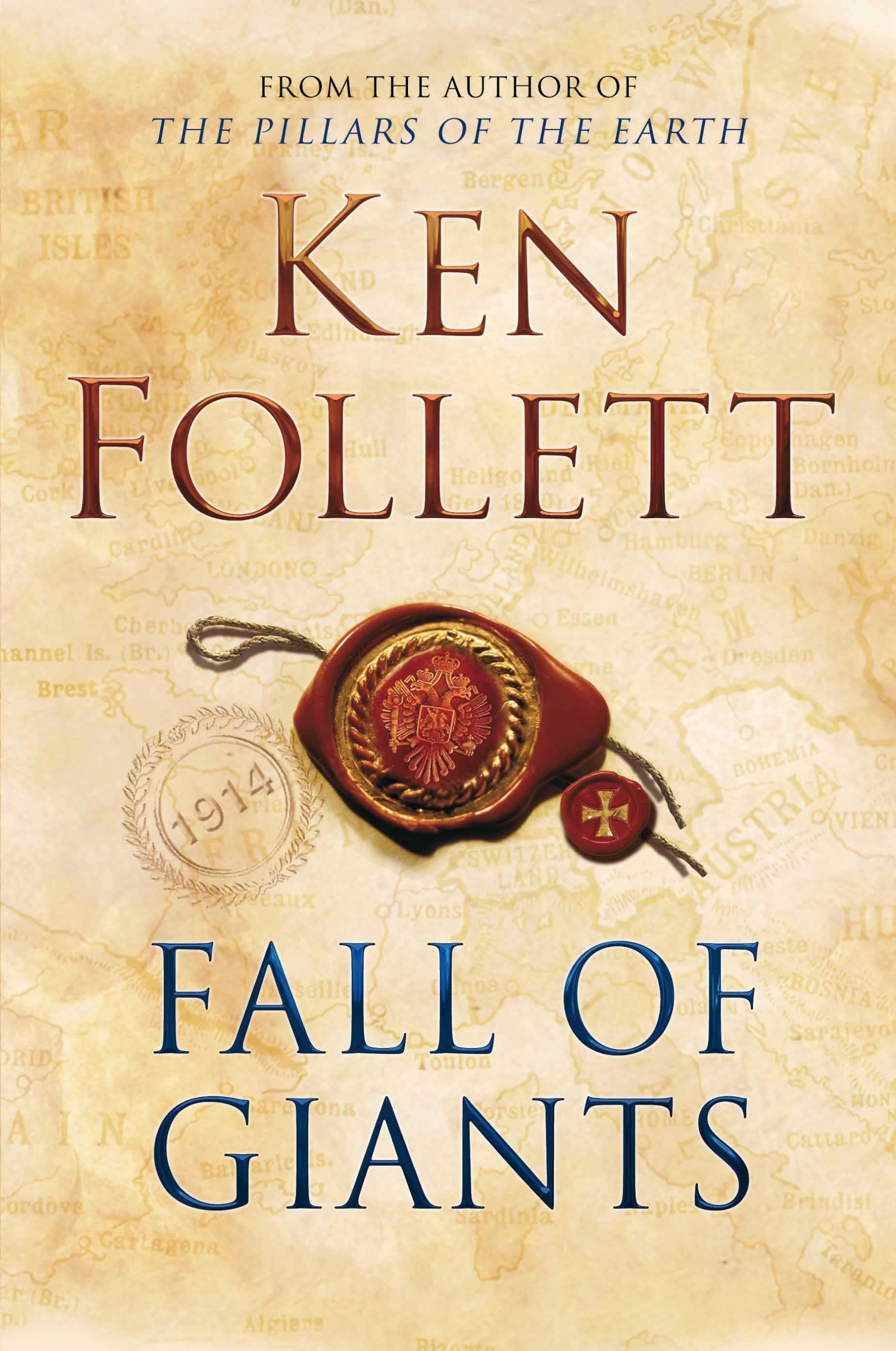 In a plot of unfolding drama and intriguing complexity, 'Fall of Giants' moves seamlessly from Washington to St Petersburg, from the dirt and danger of a coal mine to the glittering chandeliers of a palace, from the corridors of power to the bedrooms of the mighty.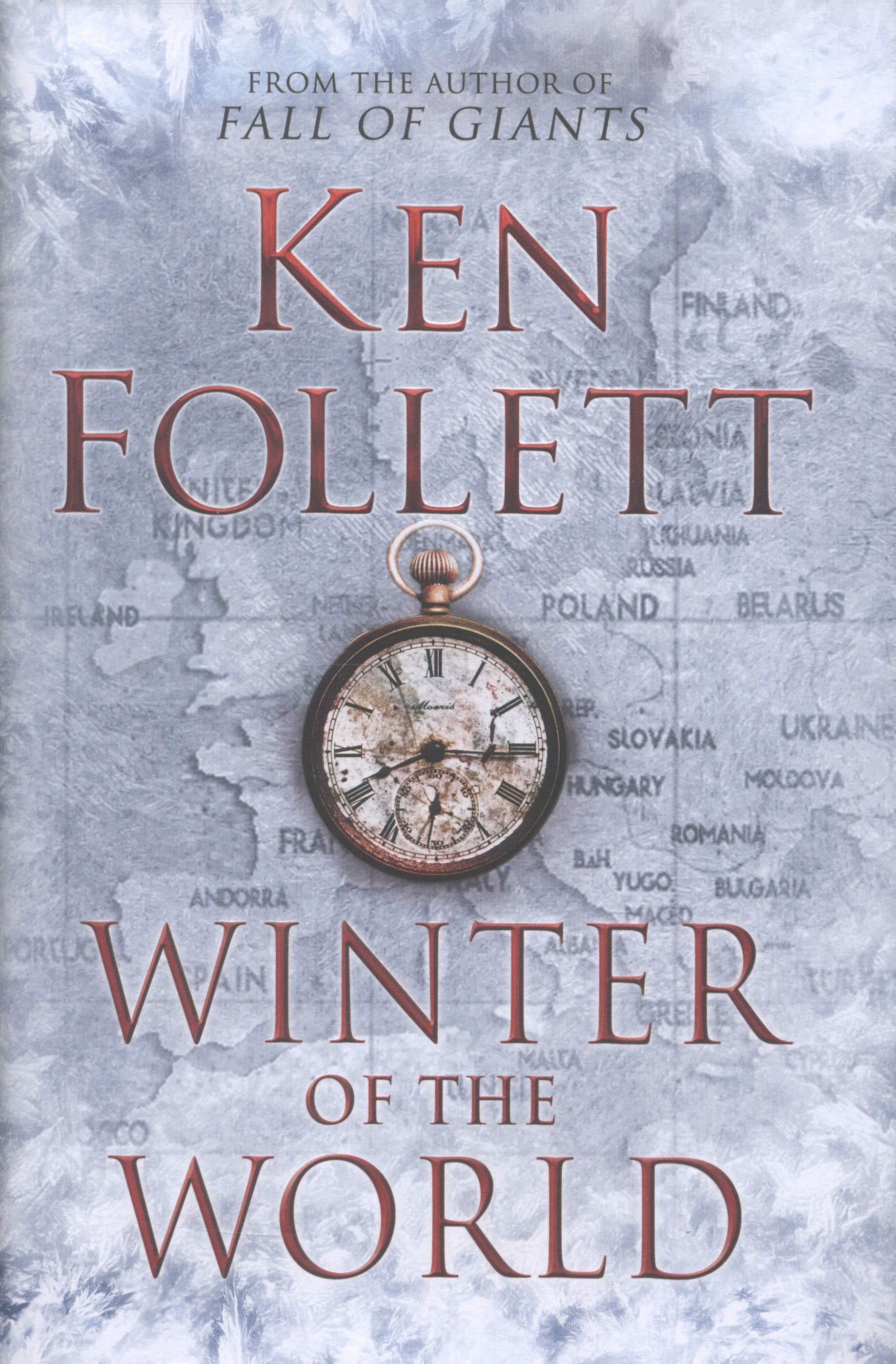 Berlin in 1933 is in upheaval. Eleven-year-old Carla von Ulrich struggles to understand the tensions disrupting her family as Hitler strengthens his grip on Germany. Into this turmoil steps her mother's formidable friend and former British MP, Ethel Leckwith, and her student son, Lloyd, who soon learns for himself the brutal reality of Nazism.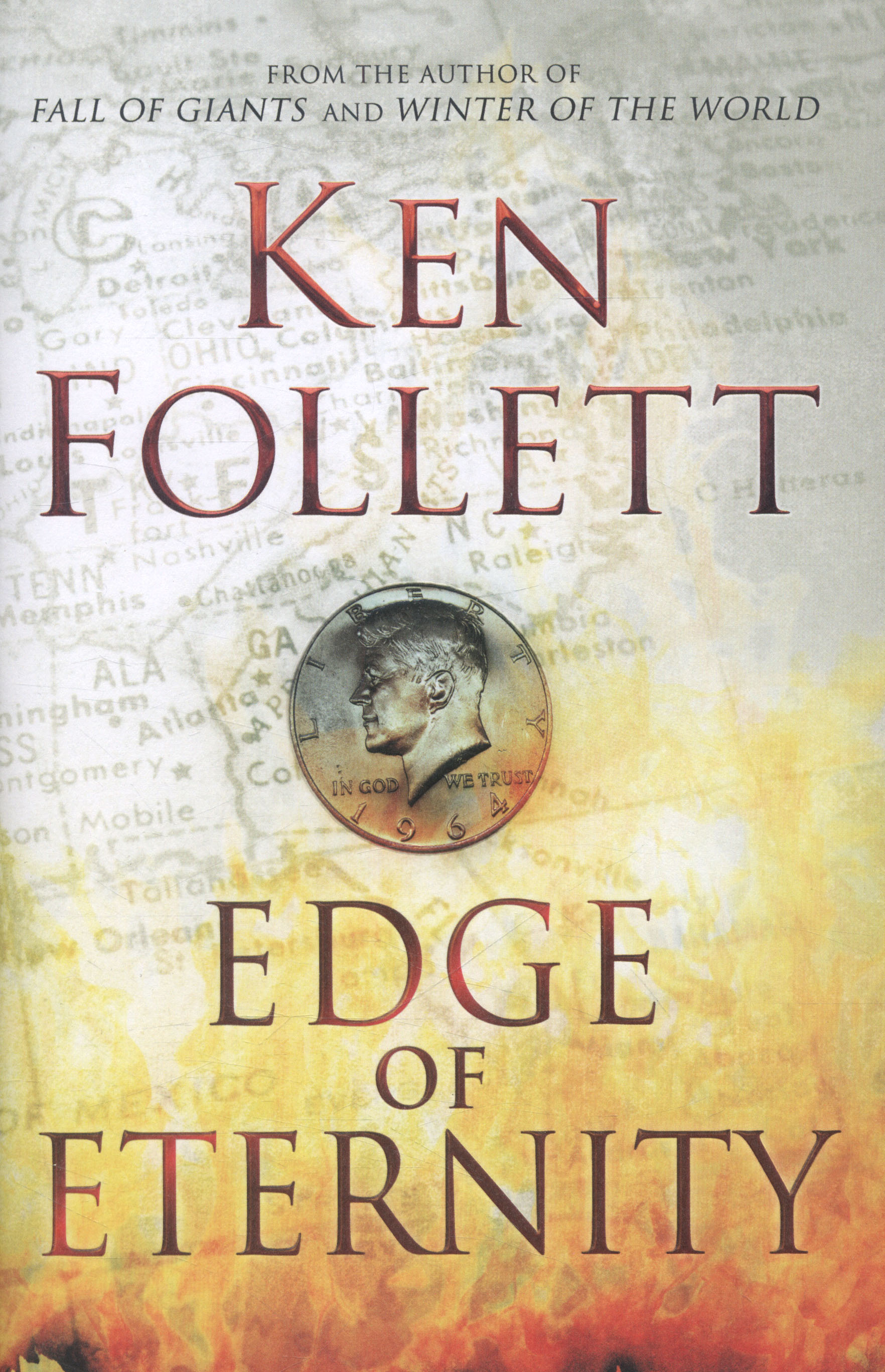 When Rebecca Hoffmann, a teacher in East Germany, finds herself pursued by the secret police, she discovers that she has been living a lie. Her younger brother, Walli, longs to escape across the Berlin Wall to Britain to become part of the burgeoning music scene. In the United States, George Jakes, a bright young lawyer in the Kennedy administration, is a fierce supporter of the Civil Rights movement – as is the woman he is in love with, Verena, who works for Martin Luther King, Jr. Boarding a Greyhound bus in Washington to protest against segregation, they begin a fateful journey together. Russian activist, Tania Dvorkin, narrowly evades capture for producing an illegal news sheet. Her actions are made all the more perilous as her brother, Dimka, is a rising star in the heart of the Communist Party in the Kremlin.
And here's my advice to you. If you get the chance of the mad kind of love, grab it with both hands, and to hell with the consequences.

Ken Follett, Winter of the World
---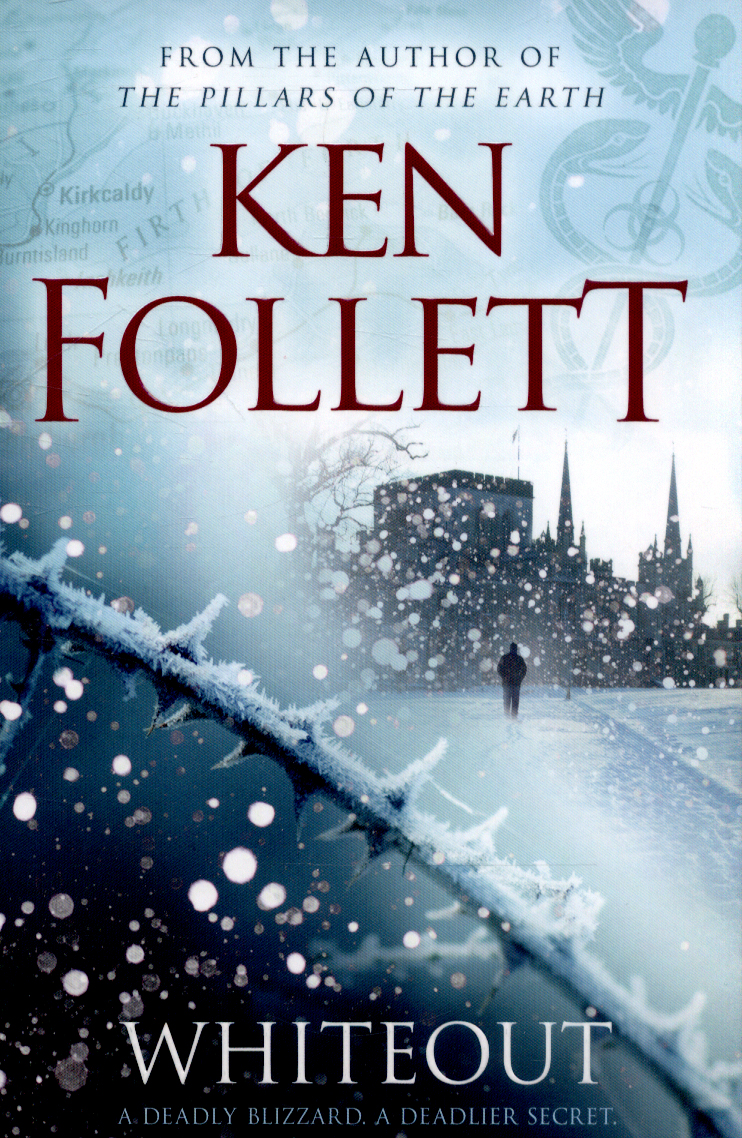 A cannister containing a deadly virus goes missing from a lab during a blizzard. Edge-of-seat thriller with a nail-biter ending.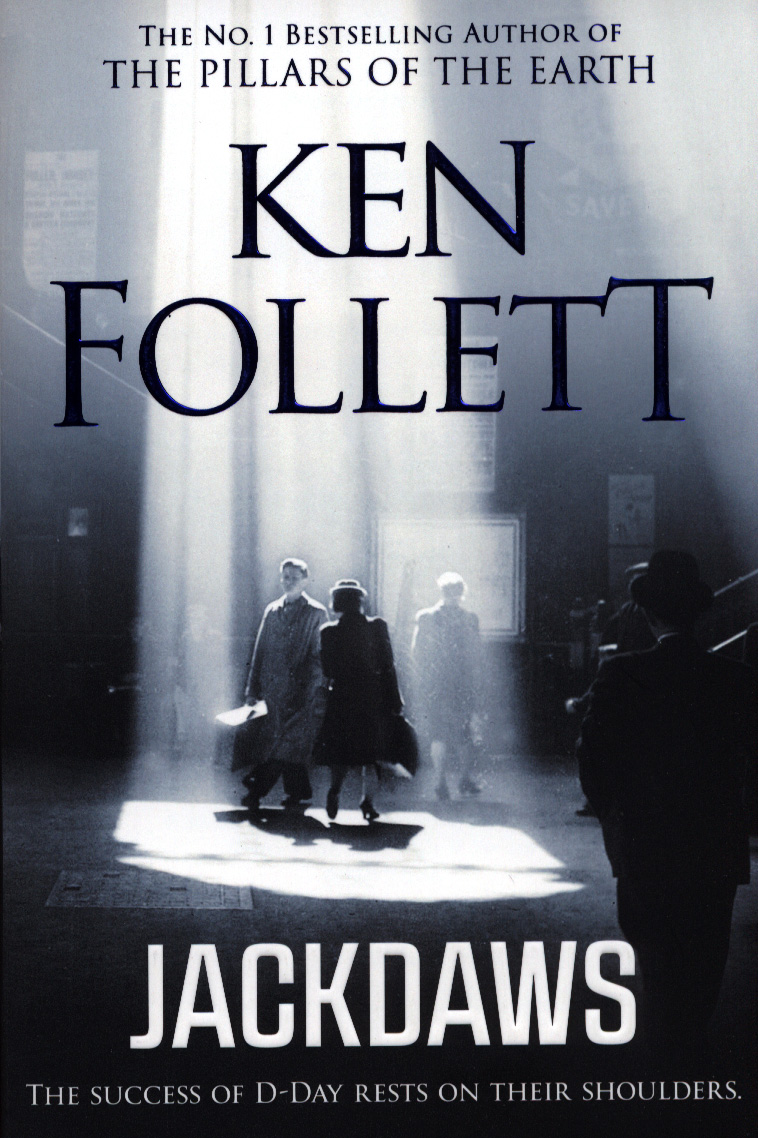 "Britain sent fifty women agents into France and Occupied Europe during the Second World War. They were very brave – many were captured and tortured. I wanted to write about women agents, and the role they played. In Jackdaws, their job is to destroy a big telephone exchange that is vital to the German's defences. It can't be bombed, as it is in a bomb-proof bunker, and the French Resistance can't get near it, as it is too well guarded. So a team of women, disguised as cleaners, is sent to destroy the exchange…" (Ken Follett)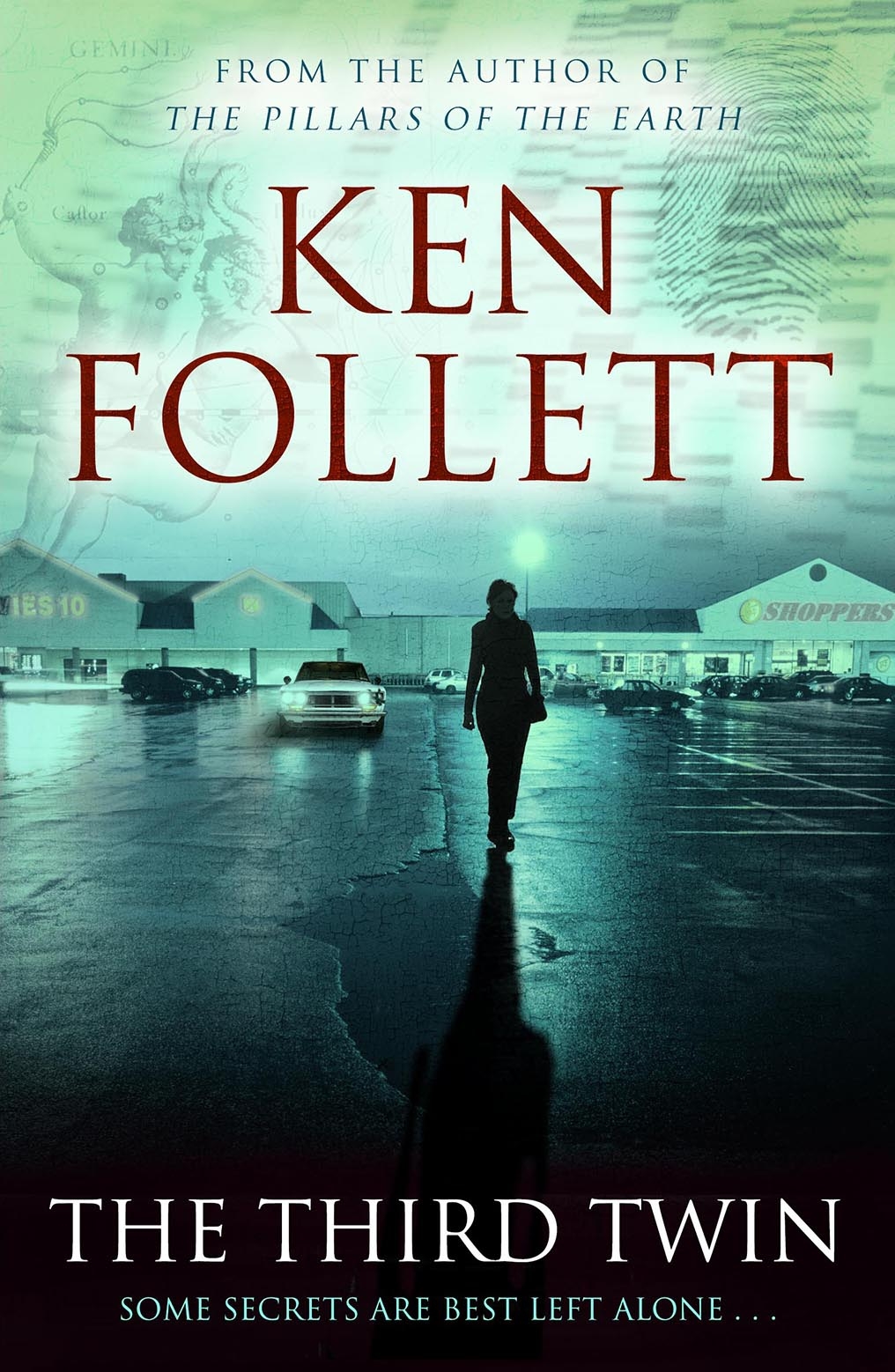 Steve and Dan appear to be identical twins, but were born on different days, to different mothers. One is a law student, the other a convicted murderer.
"A high-tech read about genetic engineering, with emotional depth" (Daily Telegraph)
"A provocative, well-paced, and sensational biotech thriller" (Variety)
1914. Tensions are rising as Europe finds itself caught in a web of alliances and dangerous warmongering. To help tip the balance in their favour Britain aims to draw Russia into an alliance with them instead of Germany.
"Eerily plausible . . . one of Follett's finest" (Time)
His breakthrough book that brought him international recognition winning the American Edgar Award for mystery writers and made into a successful film starring Donald Sutherland.
It is 1944 and weeks before D-Day. The Allies are disguising their invasion plans with a phoney armada of ships and planes. Their plan would be scuppered if an enemy agent found out… and then, Hitler's prize agent, 'The Needle', does just that.
"A tense, marvellously detailed suspense thriller based on a solid foundation of fact" (The Times)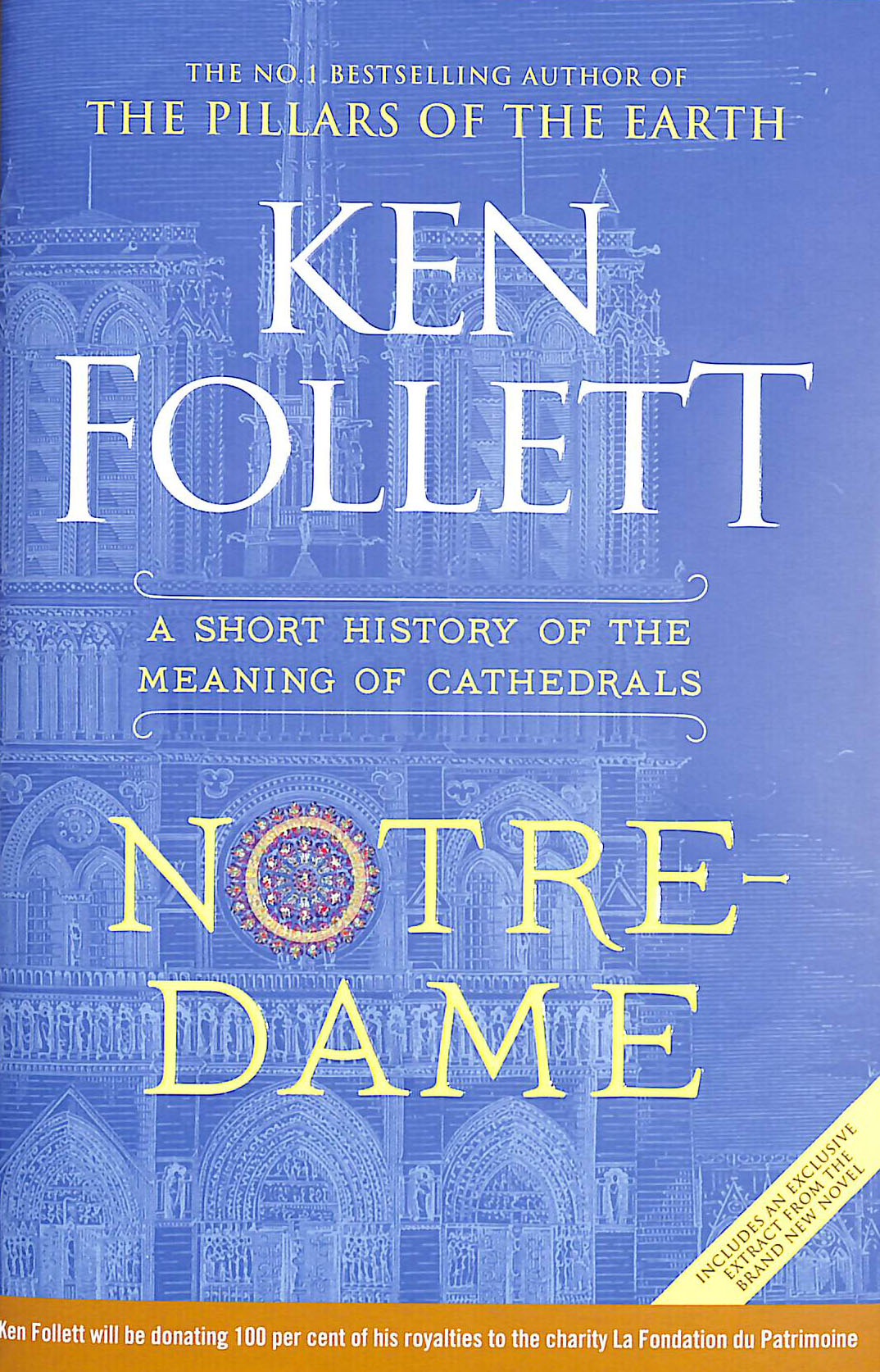 "The wonderful cathedral of Notre-Dame de Paris, one of the greatest achievements of European civilization, was on fire. The sight dazed and disturbed us profoundly. I was on the edge of tears. Something priceless was dying in front of our eyes. The feeling was bewildering, as if the earth was shaking.
My French publisher asked me if I would think about writing something new about my love of Notre-Dame, in light of the terrible event of 15 April. Profits from the book would go to the rebuilding fund, and so would my royalties.
'Yes,' I said. 'I'll start tomorrow.'
This short book is the result. Written from the heart, it describes the emotions that gripped him and goes on to tell the story of the cathedral from its construction to the role it has played across time and history.
---
I like to create imaginary characters and events around a real historical situation. I want readers to feel: OK, this probably didn't happen, but it might have.

Ken Follett